Circus mural located on the 23rd and S street alley in Sacramento, CA. Designated to be re-painted the weekend of June 4th, 2016 by Few and Far Women.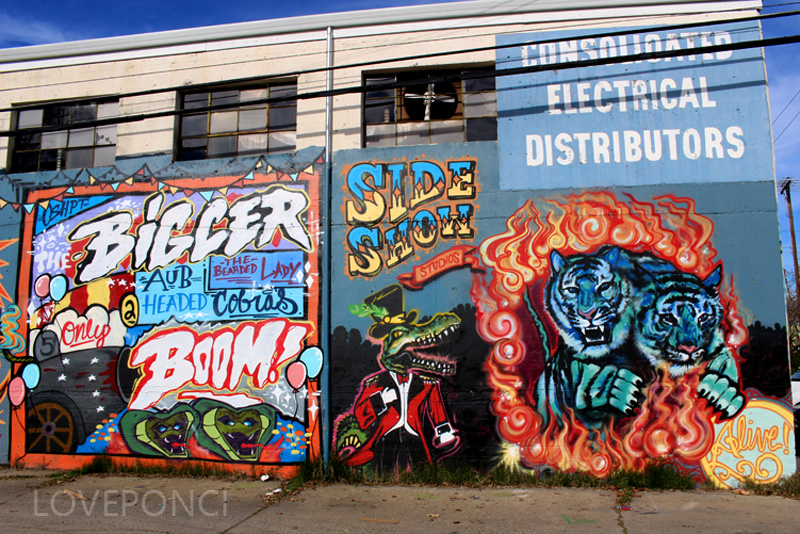 Big Cer GCR/OSH on the left, Jenn Ponci on the right. Side Show Studios is a high end female-owned custom tattoo studio located on 2111 28th street in Sacramento, CA.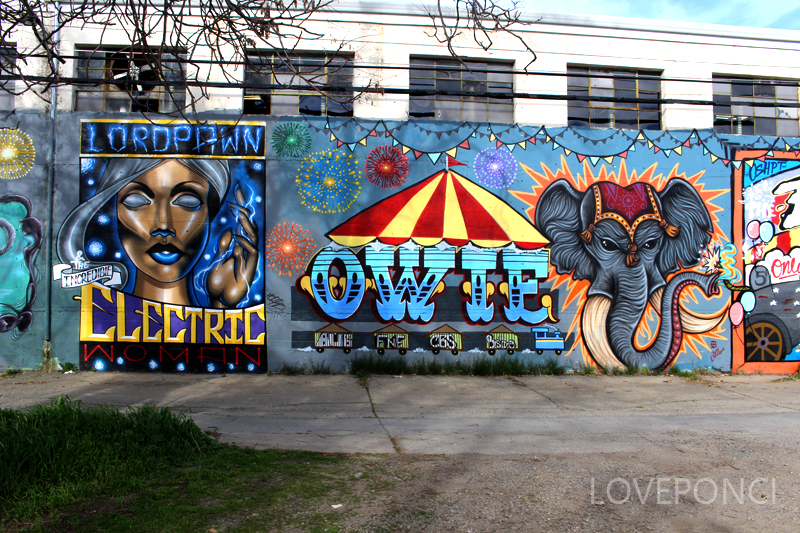 Lord Pawn ALB, Owie CBS/Lords, Beth Emmerich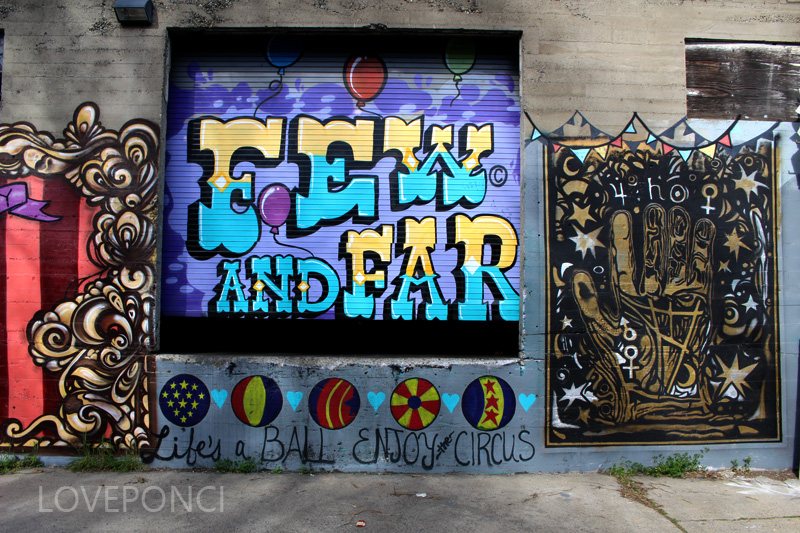 Few and Far colaboration with Jenn Ponci, Big Cer, Pawn, and Meme CBS/FNF, Melissa Uroff's Tarot card on the right.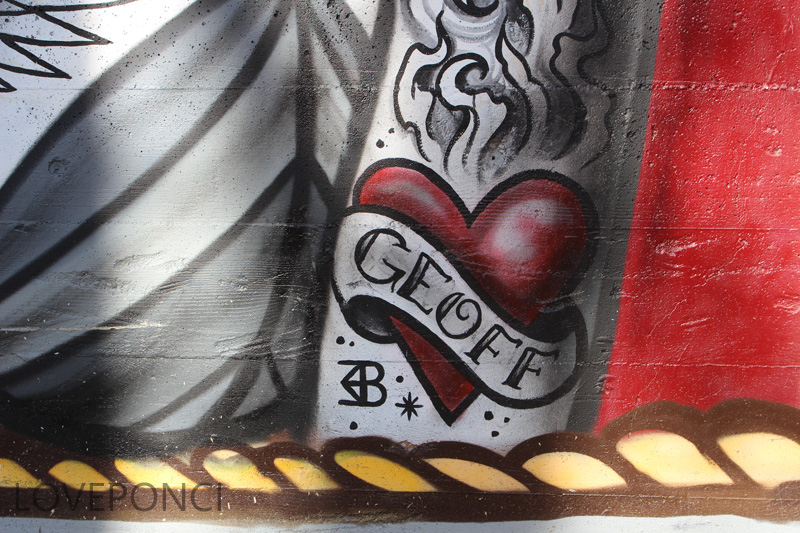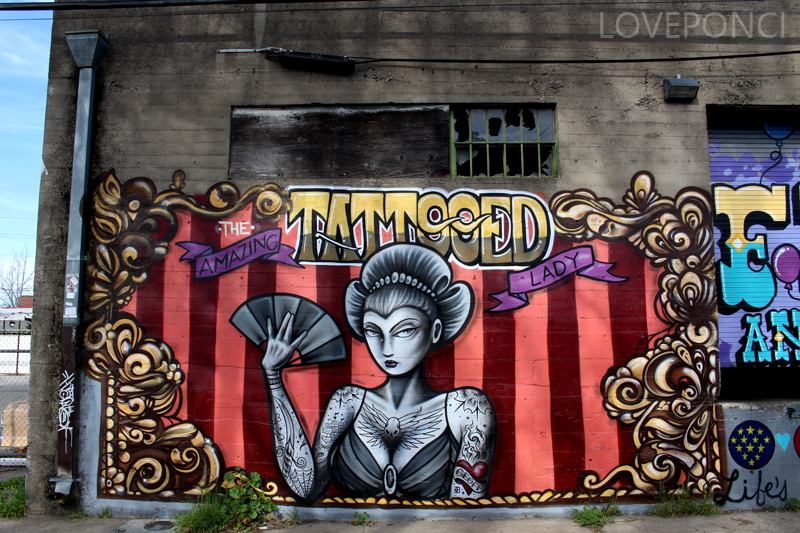 Beth Emmerich and Meme FNF/CBS collaboration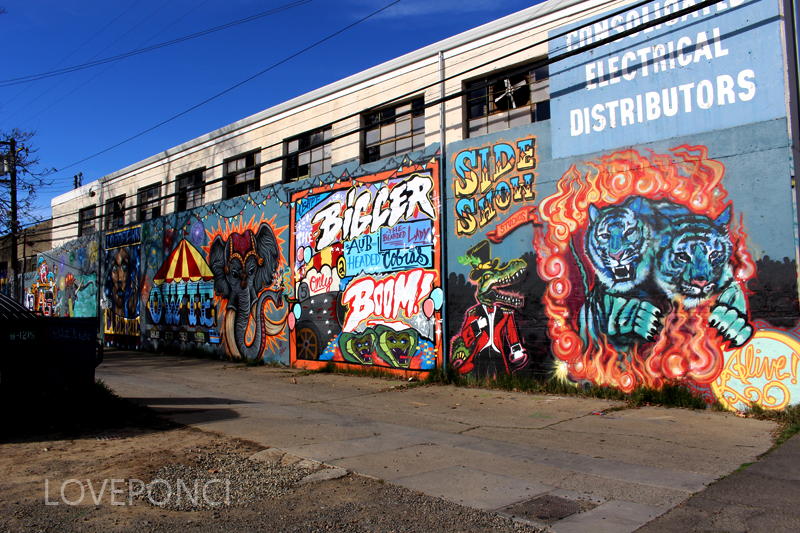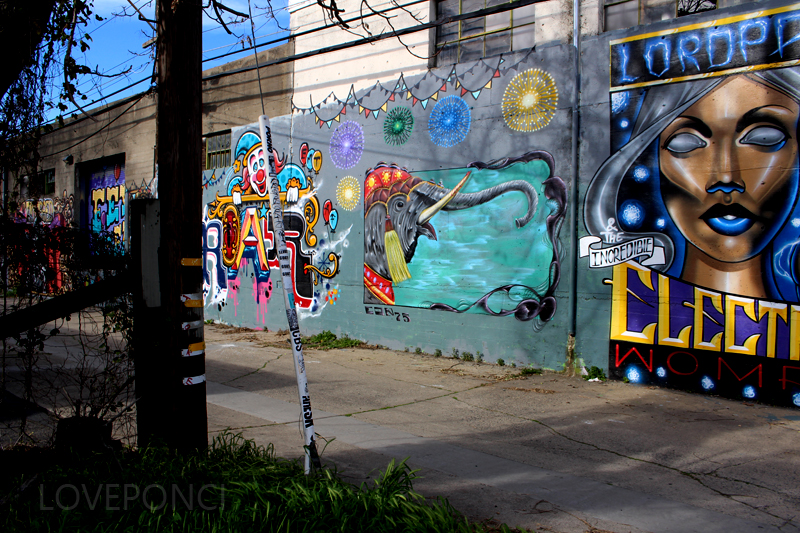 EON 75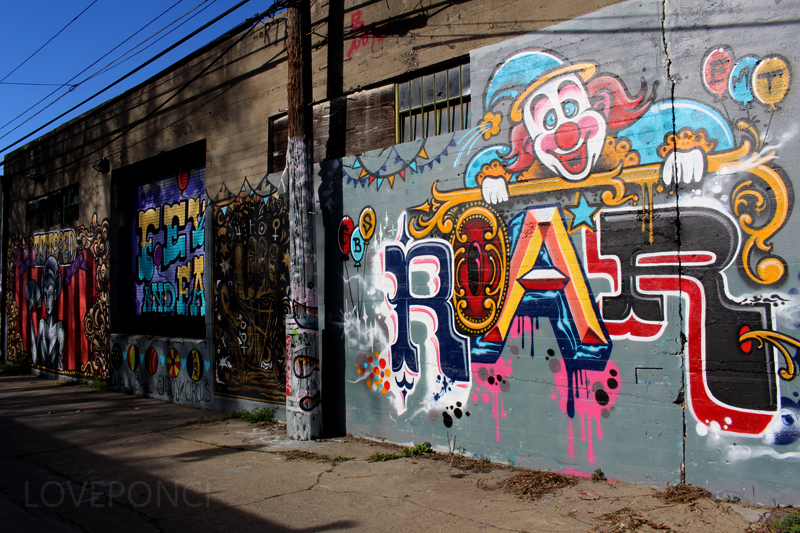 Roar CBS/EMT/AF/GL/Lords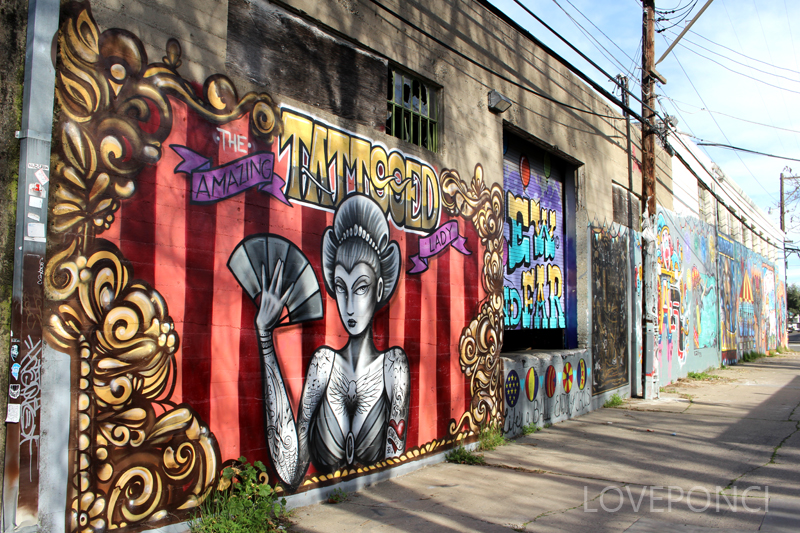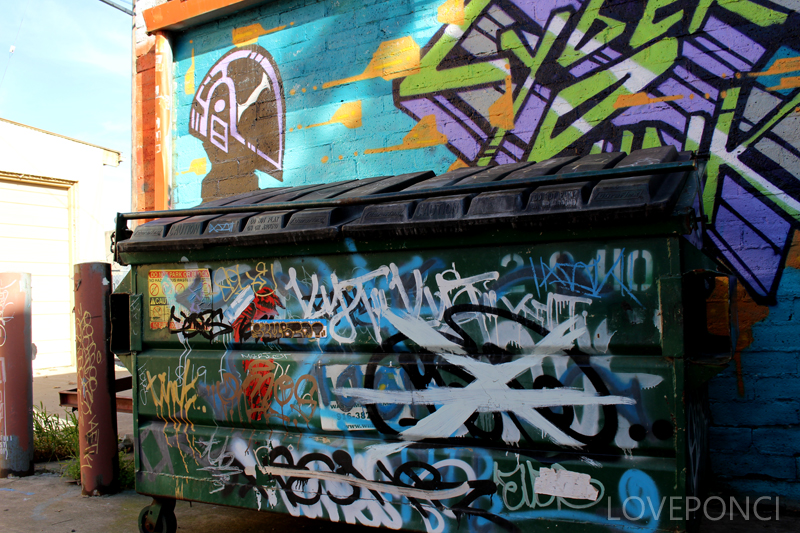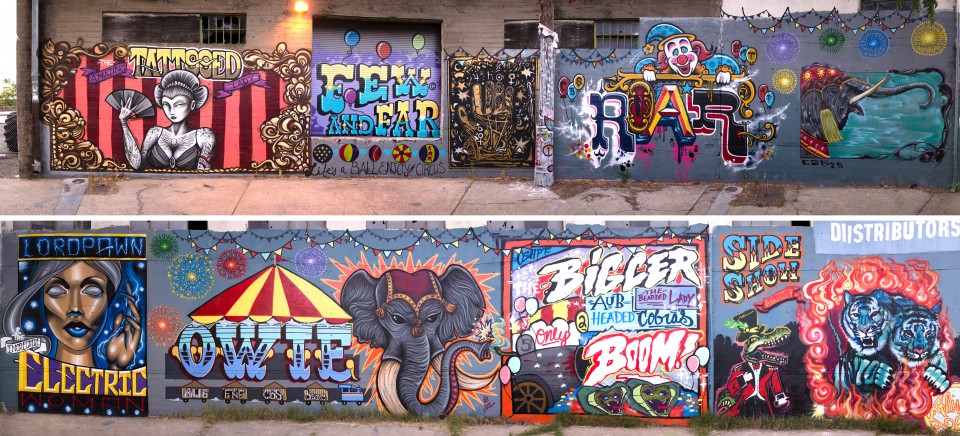 Photo/Article Cred: Mollie Hawkins