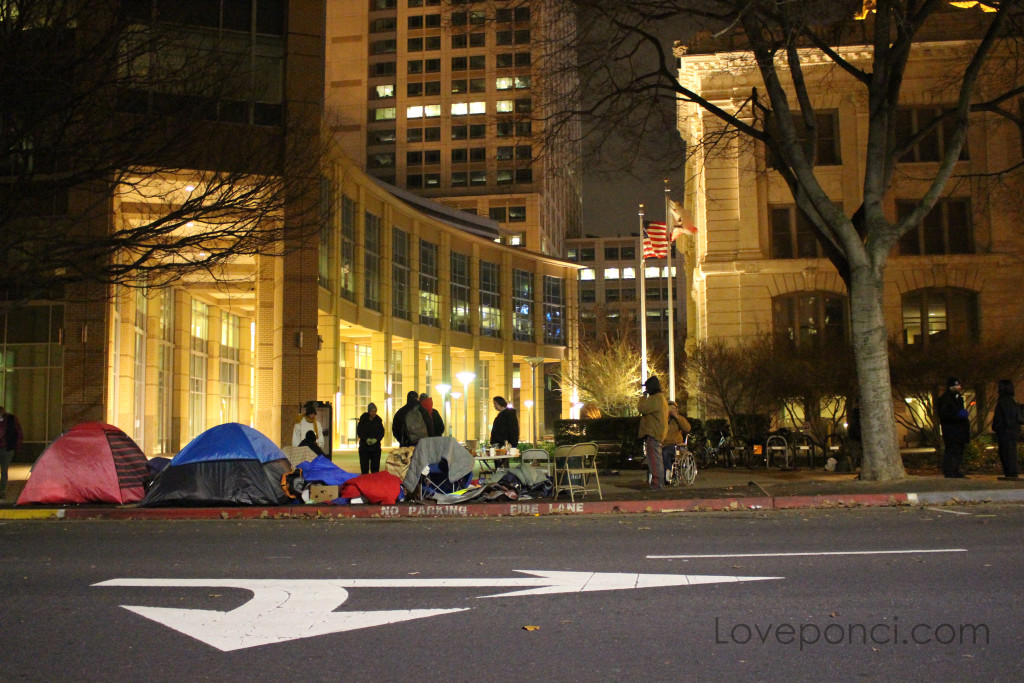 On January 14, 2016 I was driving by City Hall around 11:00 p.m. when a camp of approximately 30 people caught my eye. This seemed like an unlikely place to pitch a tent without inviting harassment. Intrigued, I grabbed my camera and went over to the group to find out more.
Sitting among them was a man named Beau who offered information about the Right to Rest movement, the reason they were sleeping outside in the winter cold. This group has been camping out front of the government building on 9th street since December 8th, 2015, shouting mantras like "No Justice, No Peace" and "All we want is sleep!" Interest in this movement heightened in March of 2015 when the Right to Rest bill was proposed, aiming to decriminalize camping on private and public property. While this legislature could decrease the negative impact of law enforcement on a neglected homeless population, it is not seen as safe for the public by city officials. Sacramento has an anti-camping ordinance that the police have used as leverage to break up homeless camps, conduct raids, and make arrests. Mayor Kevin Johnson stated he would address a solution to this issue, and suggested designating safe areas for homeless. This may be a great option for both parties concerns, however no plans have been set in motion to date.
I've personally witnessed unnecessary police bullying against the homeless since 1998, while volunteering to feed the hungry through an independently-run, grassroots organization, Food Not Bombs. The bicycle-driven Sacramento chapter, led for over a decade by Davida Douglass and Evan Tucker, met weekly to prepare food that otherwise would have been disposed of. Every Sunday and most Wednesdays, they created hot, nutritious, vegan meals for Sacramento's underprivileged. It was in this wholesome, uplifting environment that I observed frequent abuse of authority. Police completely disregarded their oath "to protect and serve". Sunday brunch, feeding approximately 300 hungry people, would be greeted by paddy-wagons and police, in cars, on horses, and on bicycles. Although patrons were always grateful and respectful to the volunteers and one another, the Sacramento PD sought out reasons to arrest them, intimidating the peaceful crowd with an overbearing, negative presence. In a perfect world, the city would have taken notes about sustainability and positive social change, instead of criminalize a positive, selfless movement.
The police are told to deal with the problem of homelessness, however, their strategies are not what our society needs to repair this situation. 40 people have already been arrested for participating in the peaceful Right to Rest protests, and City Hall continues to offer no resolution. The homeless want to be decriminalized, and allowed freedom to sleep. Protestors feel enforcement of the camping ban is hazardous to health and safety. Several of these participants are property and business owners, some are even city officials. People from all walks of life want to see a solution to this problem.
Each homeless person is said to cost taxpayers $40,000 annually, in hospitalization, shelter, and jail expenses. In Sacramento there were reportedly 2,659 homeless people in 2015. If that figure is correct, the city annually pays $106,360,000 in reactive fees. Meanwhile these costly human beings live uncomfortable lives, unable to sleep through the night, facing challenging mental health issues worsened without proper rest. Their lives are spun into complete chaos when their makeshift homes are raided and torn down. They are forced to relocate every couple of hours, frequently sick, and facing violence on the streets. For $40,000 a person, I believe there are better options.
Of those 2,659 people, at least 300 are reported war veterans who fought for our freedom. Without receiving PTSD after-care (counseling, medicine, rehabilitation and training) required to integrate back into society, they are left to wander the streets alone. Instead of honoring America's heroes, we have been looking the other way while they become displaced members of society. Meanwhile, the police feel forced to react negatively to this never-ending issue, often landing our retired military personnel in jails and prisons.
On more than one occasion, I've come across a person somewhere in Sacramento, with no place to go. Wanting to direct them somewhere warm and dry, I'd turn to Google. There are allegedly 12 homeless shelters in the city, however upon calling each one of them, I found several numbers were disconnected. Some had answering machines, but they all stated the facilities were full. The couple places I reached were only for women and children, and those were at capacity. Not a single place was a real option to take these human beings for support.
Having friends high up in the non-profit sector, I dug deeper to find a solution. This was even more disheartening, however. I received referrals to the same dead-end shelters, and a link to "warming centers" established by our city, said to provide minimal comfort for homeless in the winter. Upon investigation, I found a true story about two women who volunteered their time passing out sandwiches to the hungry, and helping people "warm their hands". This seemed deliberately misleading by the media. They made it appear as though our city was being proactive about an issue they're really just sweeping under the rug, while taking credit for the work of two civilian volunteers. A crisis intervention manager directed me to that article, believing it was a genuine option for society's forgotten population.
The problems are clear. People who don't fit into normal society, instead of being beaten, harassed, and arrested, need a place to rest. The motto seems to be "you don't have to go home, but you can't stay here". Unfortunately, with no home, and nowhere to stay, they have to keep moving to another location. Without money or prestige, it will be just a matter of time before they are forced to gather their humble belongings, and leave again.
Organized camps pop up as a solution to the problem, just to be repeatedly raided and destroyed by the police. Homeless people end up in expensive jails and hospitals, because that is literally the only place they're allowed to go. There are a couple of religious-based organizations and volunteer groups offering meals and temporary shelters, but most are only for women and children; the homeless population far exceeds those shelters' capacities. Government funding is not going towards preventing the problem, while taxpayers are annually funneling over a hundred and six million dollars into inhumane reactions. The media even presents Sacramento as if the city is offering aid and solutions to the issue. Unfortunately, they are exaggerating, and taking credit for the work of a few passionate citizens, who generously donated their personal resources and time.
As the capitol of California, one of the largest economies in the world, we can definitely come up with a more efficient, honorable solution. One that would preserve our dignity, and save taxpayers money to re-direct into something more constructive for our beloved city. After brainstorming with the homeless population, community activists, and social service workers, it seems like there is a simple solution. As Mayor Kevin Johnson originally suggested, there could easily be designated homeless parks. People would be free to set up their own shelter on select community grounds. They would have access to a basic institution-style kitchen, public bathrooms, and showers. Light security would be hired to patrol the area, and general guidelines emphasizing respect and cleanliness would be enforced. Medical professionals could be on the property, with an ambulance near-by in case of emergency. There wouldn't need to be many rules, just enough to maintain health and safety. Destitute people could find their own corner of society and join a positive community. There, religious and social organizations could reach out with additional aid and services. Those who typically wander the streets, urinate in doorways, battle with mental illness, and live immersed in discrimination from society, could finally have places to lay their heads and regularly get a good night's sleep.
With designated homeless campgrounds, jails would be emptier. The police would save time and resources, allowing their services to be used on more pressing issues. Hard-working civilians would no longer be forced to face extreme poverty on the way to purchase their morning lattes. Organizations, like Food Not Bombs, would have a safe place to deliver meals, keeping the "unsightly" displaced population away from the general public, thus avoiding any cause for police harassment. Solar panel options could cut the costs exponentially, and offering work to residents could help them give back to society (while also increasing a sense of self-worth). This entire project, including property, energy, water, medical, security, and emergency services, would cost a huge fraction of the 106 million dollars we are annually paying in reactionary costs. While this may not solve all homeless problems overnight, it is a huge step in the right direction, and would satisfy the majority of concerns from both sides of the Right to Rest debate.
Additionally, for the first time in history, homeless people could have a true opportunity for rehabilitation. People with special interests in these groups would be able to bring community resources to an otherwise lost and neglected demographic. Individuals and organizations could promote positive growth through therapeutic concepts like gardening, art, spirituality, and music. Those interested in having a direct impact on their own happiness, would have the opportunity to accomplish their goals, while drug addiction and mental illness would slowly decline. Giving people an opportunity to have a hand in their own growth can heighten self-esteem, and strengthen some of society's weaker links.
The community would build and govern itself. All we have to do is lay the groundwork, moderate lightly, and allow the camps to exist freely. Let's acknowledge the problems so we can turn our focus towards the solutions. If we pushed for this modification to our city, we could honor veterans, improve city morale, save tax dollars, and reclaim a sense of pride. Once we are making compassionate, progressive choices for all of our citizens, everyone in Sacramento will finally have the right to rest.
-Jenn Ponci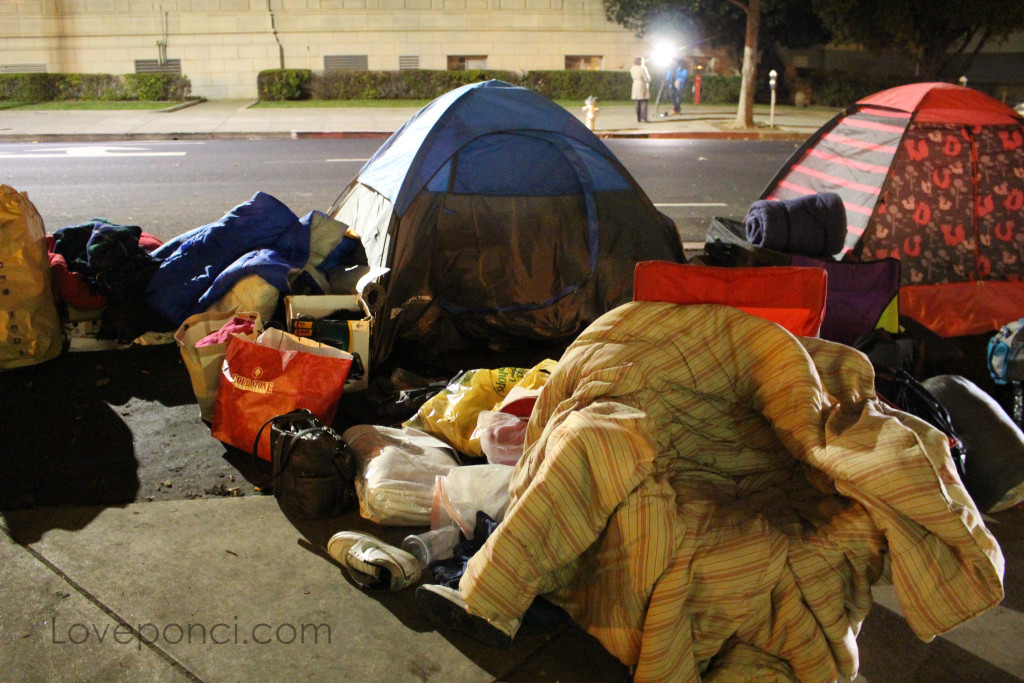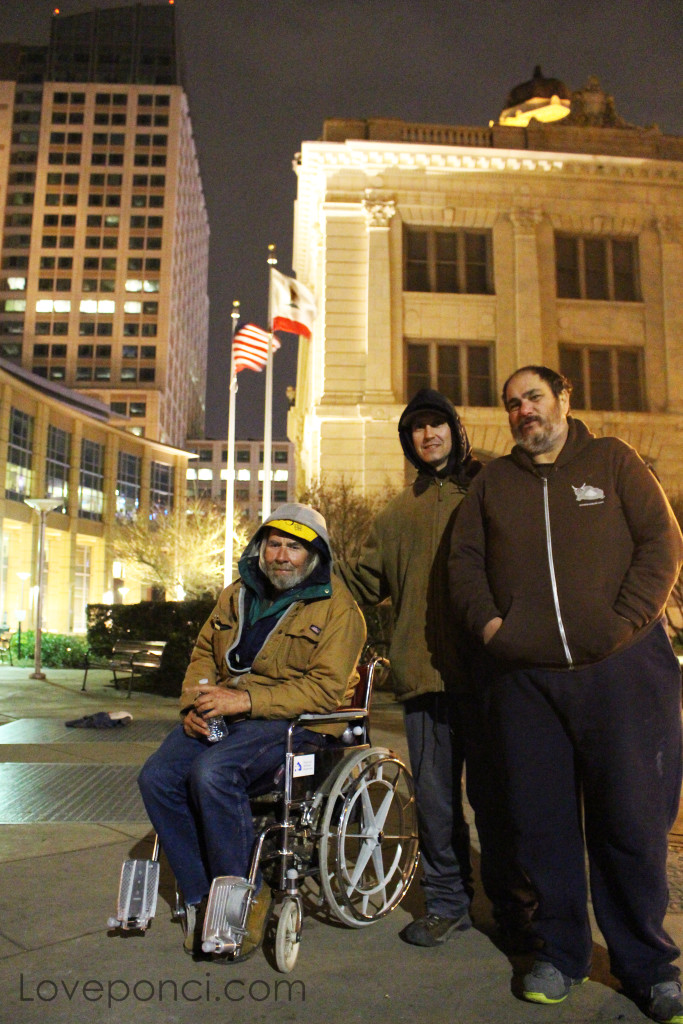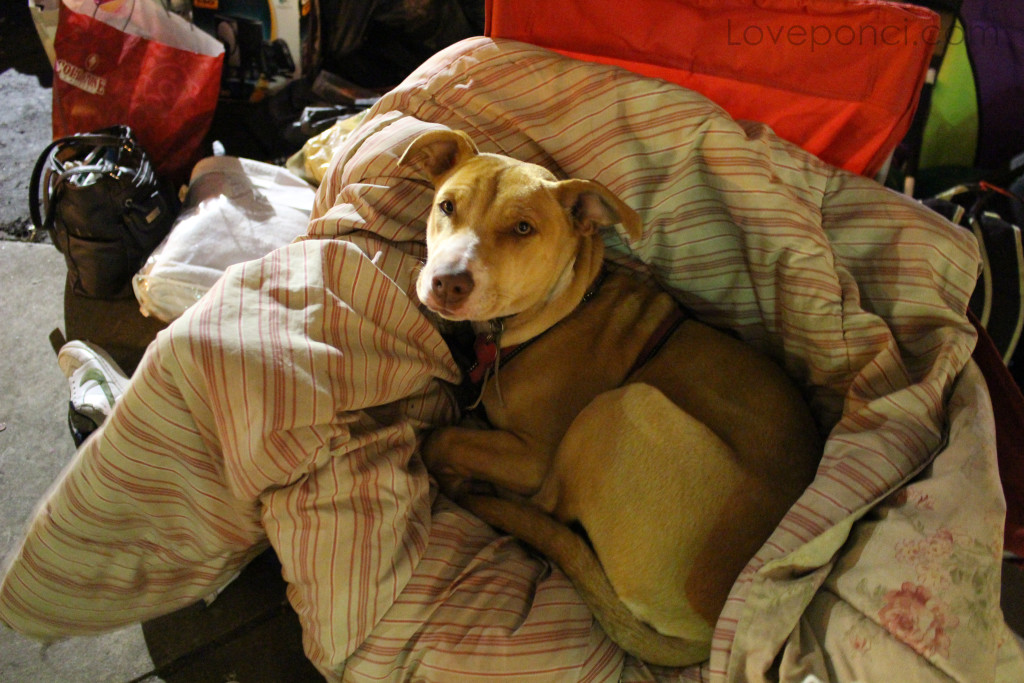 One way to help!
Community Dinner Project: