This Dia De Los Muertos themed mural was painted October, 2016 over the course of a weekend by Jenn Ponci and Big Cer. The art was a donation to the community with permission by building owner, Robert, in accordance to the theme he and his wife requested.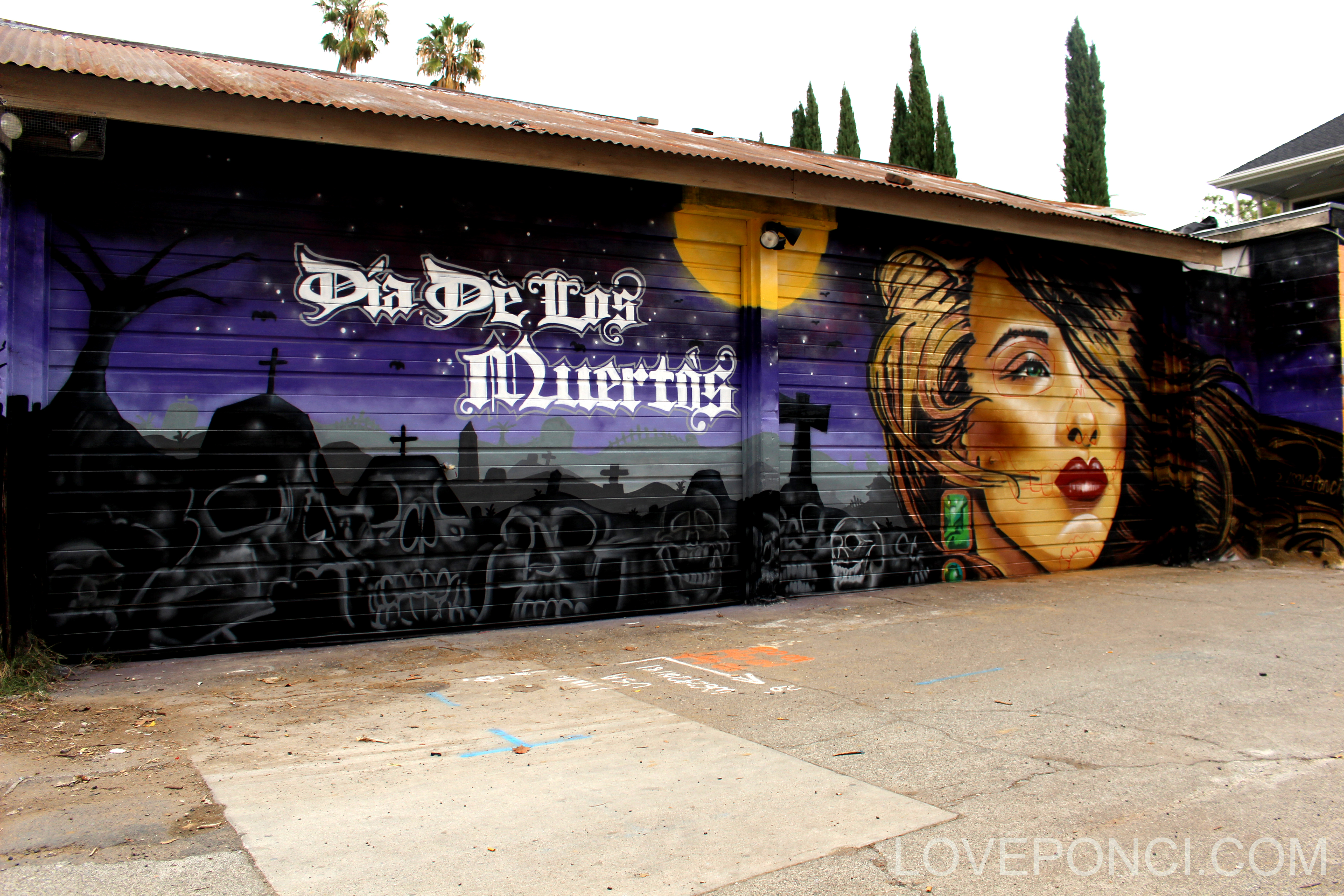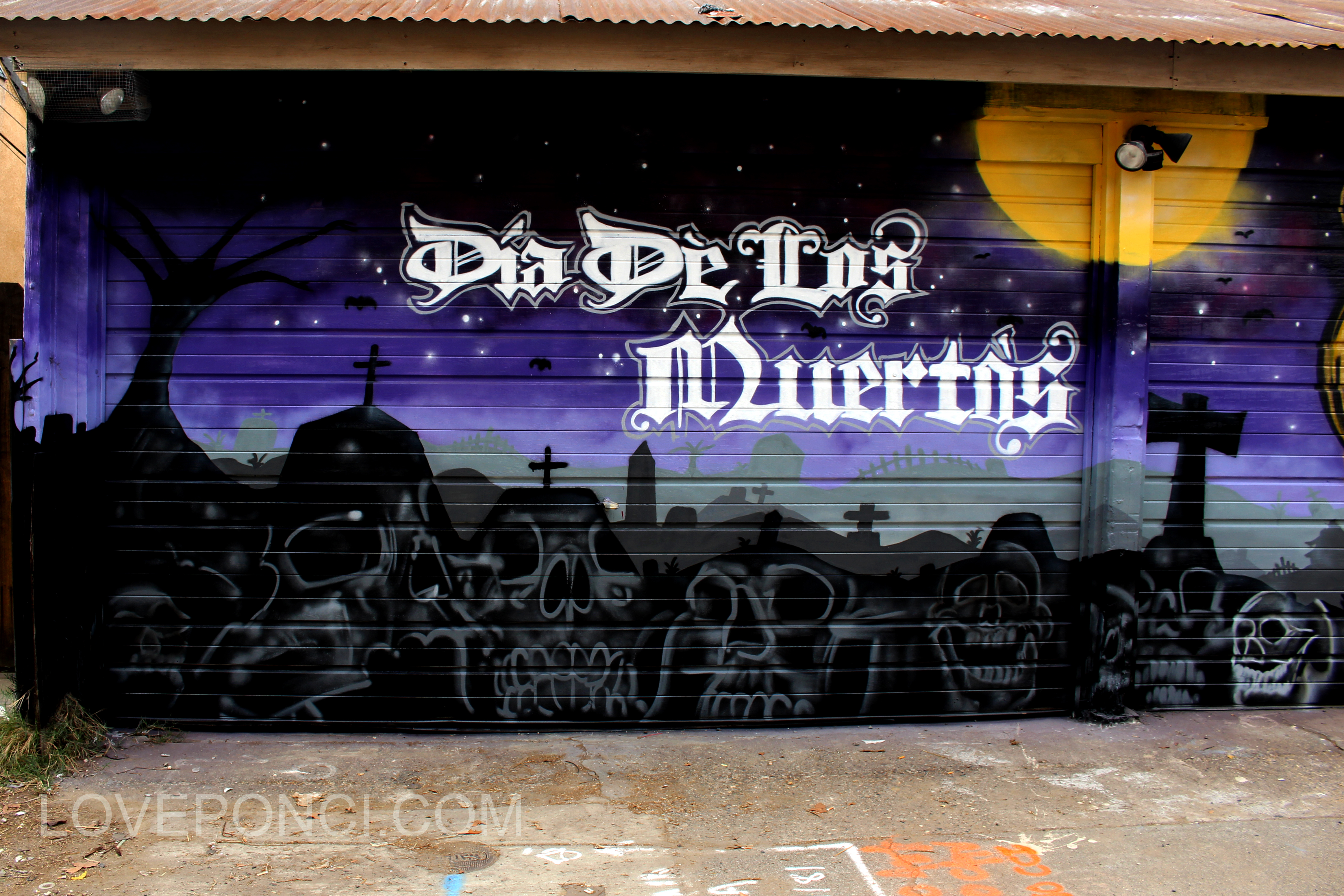 Big Cer painted the Old English lettering and background, and some of the underground skulls.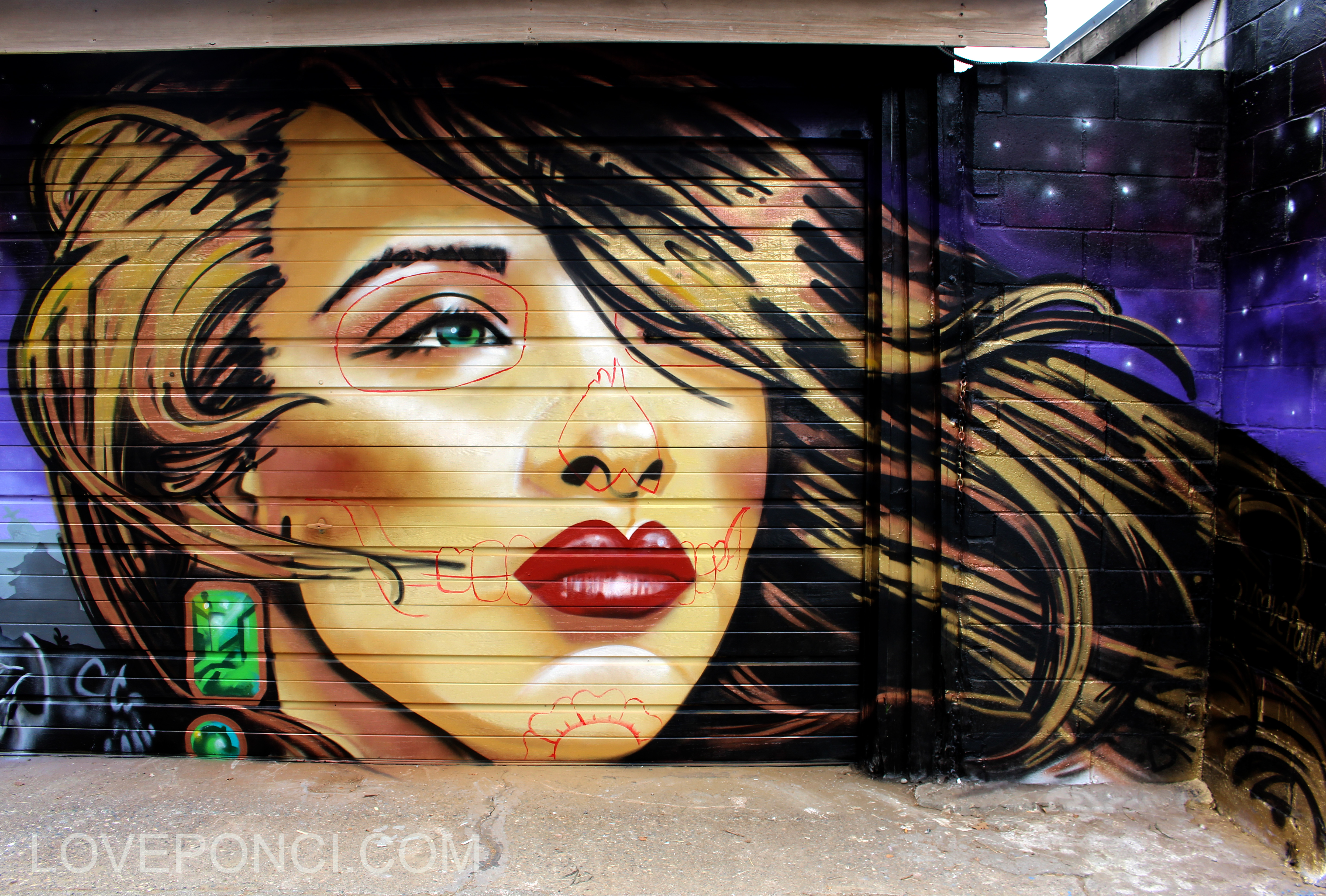 Ponci painted the woman and emerald earrings with aerosol, and hand painted the subtle sugar skull "costume makeup" effects with acrylic. The night view with motion sensor lighting can be viewed here.
Despite zero contribution, hours of free professional labor, and hundreds of dollars in donated supplies, the owners reported they were "unsatisfied" with the end result of this mural. Other artists and members of the community were grateful for the new painting, and said they were "inspired" by it's arrival. To date, it can still be viewed on the alley wall near 4th and N streets in Sacramento, California.
All murals are custom designed with pre-approved mock-ups when provided fair compensation, or so much as an appreciative and involved demeanor.